AI & Business Strategies is a cross-industry event for business leaders, strategists, and practitioners looking for game-changing strategic insights to help increase business growth and gain a competitive edge. It collects Nordic decision-makers to share their thoughts on the latest technology trends surround AI business.
Headai's Harri Ketamo will be online with his keynote at 11:30 (EEST)
REDESIGNING TALENT PIPELINE — DRIVE GROWTH AND EFFICIENCY
Data to Action
Taking individuals at the center of the talent operations
Bringing together global skills forecast with company strategy
Visit https://www.ainordic.com/ to see the whole agenda.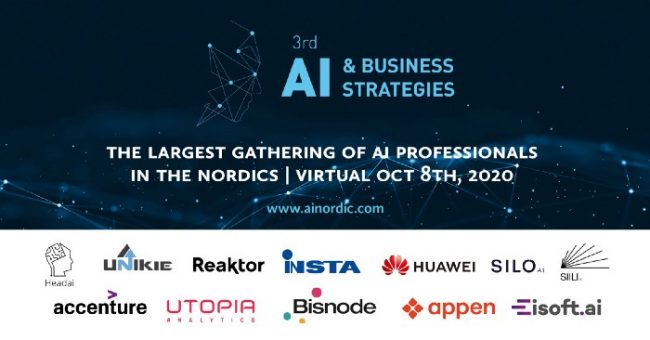 Anu Passi-Rauste, Head of business development at Headai, will be joining the discussion as one of the studio commentators including C-level decision-makers from companies like Volvo and Huawei.
Join the discussion in social media:
twitter.com/headaiofficial
linkedin.com/company/headai/
facebook.com/headaiofficial